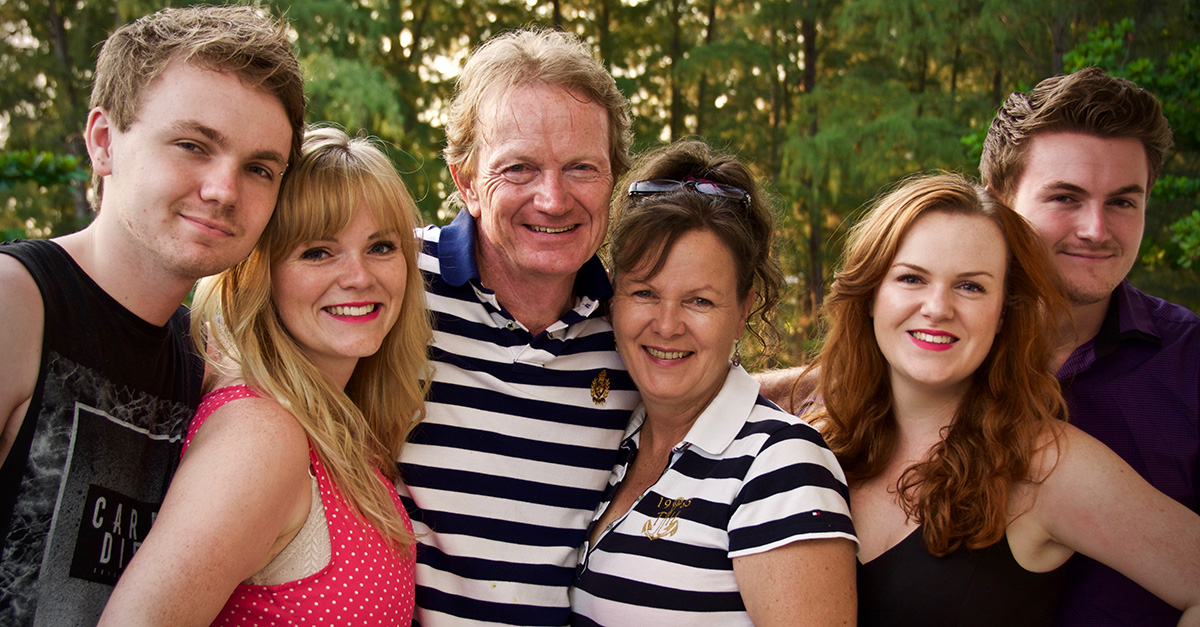 She hears a loud thump from upstairs. Her daughter has fallen out of bed. She goes up to investigate and asks, "What happened?" The girl replied, "I stayed too close to where I got in."
Do you see full-time Christian life as boring? What is the balance of your life, more secular than Christian? Are you full-on for God, or more casual? Has your life changed a lot since you became a Christian, or not? Is a Christian-lifestyle and adventure an oxymoron to you, a contradiction in terms? Do you want something more?
If so, an adventure could be what God has in store for you. A Great Christian Adventure, but you cannot imagine your life that way.
This site contains writings of the Woodington Family. We stayed too close to where our Christian life started before setting off on an adventure with God. Indiana Jones, or Tin Tin, would envy our adventure; but this is for God! We are not about chasing gold or being a hero. Our life is about saving peoples lives and souls.
This site is to encourage you. Do you have a desire to serve God more? Do you want to have a significant impact on another human life, an impact which is long lasting? But, you cannot for the world believe how you could become that person, then speak to God.
If God says, "Go," then go. When God said, "Go" to us, this is what happened:
Our Adventure Begins
In August 2004, I shouted, "Wouldn't it be great to be this successful for God!" My friend and I were descending the steps of The Royal Bank of Scotland in London on route to St. Helen's Church. Each Tuesday we met up with friends, as we took time to worship at a city style service.
Be careful about saying this unless you want God to change your life in a big way. Because, in our case, we were wheels down in Melbourne, Australia, 12 months later. Following my outburst, God spoke to Clare and I the coming February at Church. He said, "Go". So, we moved to Melbourne. We started training for a new life with four children. God had shown us His plan for our lives, our children included, a much different plan than we had anticipated.
At a time when big houses were not selling, He sold our large house. It sold complete with swimming pool and private woodland. In the blink of an eyelid, He sold our two Land Rovers and a significant Caravan. He speeded up the Australian Visas although I was too old to qualify for immigration. Six weeks it took. Gone was our opulent lifestyle. Our hearts cried out. I was 45 years old, Clare 42. We were both happy people.
Clare is a nurse, a mother of four children, and a fantastic wife. When not at home being a husband and father, I spent 30 years of my life in IT. First for Rolls-Royce and Barclays Bank, and later with JP Morgan and RBS. I travelled each day to the City of London or New York. I wrote software for financial trading. The Lord blessed me with interesting work, and I loved every minute of it. But God said enough of that taking, start giving!
Our new life, this fantastic adventure, would start with a two-year journey through Bible college. Before entering the mission field as a jungle pilot, I learnt how to fly with MAF, and then learnt some more and more. Our travels took us to live in the outback for four and a half years with Aboriginal people. Every day, we flew into remote Yolngu communities with medicine and supplies. I especially enjoyed weekends when we would fly the Jesus film far into the hot, arid desert. Over time, each small homeland opened up their doors to us. We were able to minister to lost people. We saw them physically and spiritually transformed in Christ's name. But the Lord's plans continued to reveal themselves.
MAF posted me to the mountains of East-Timor. I left my family in Australia for schooling while I flew up to six weeks at a time on my own in East-Timor. Whilst there I flew aid agency workers to help build much-needed water supplies. I flew NGOs to rebuild essential services for the desperate Timorese people. The war had destroyed the country's basic services. A typical day might be as much as five medical evacuation flights. Sometimes working alongside the UN, but mostly alone. Then God sent us to the Jungle.
He cranked up the adventure. First to Goroka in the highlands, then to the hot tropical coastal town of Wewak in PNG where we now live on the equator. I fly over places no one has walked, and across jungles that people cannot imagine. I enjoy God's creation. I might look down on a breathtaking waterfall or wonder at the dense woodland supporting exotic life. I know this is where God wants my wife and me to be.
I see Mount Bosavi, the subject of a BCC documentary, The Land of the Lost Volcano. Often covered in cloud, I imagine all the water pouring down her sides, teaming with life. At the end of a rivulet is Human life. A small tribe has settled along side and cut a small 500-metre strip in the Jungle floor, removing some of the canopies around. Here I will land. In a minute I plan my descent, reduce power and start my final approach. Hundreds of tribes people are watching with anticipation for what I have onboard. One man is waiting to be air lifted to a hospital. I pray I am not too late to help him.
Today is an adventure. A Great Christian Adventure. I experience hundreds of adventures each year. I have flown over 10,000 mission flights in ten years.
I love being a mission aviation jungle pilot. Clare is an excellent homemaker, in charge of a large compound surrounded by people in need. Clare and I serve the Lord Jesus through MAF, Mission Aviation Fellowship.
We align or vision with MAF. Our vision is that isolated people are physically and spiritually transformed in Christ's name.